1 tag
25 Things to Do Before Turning 25
25 Things to Do Before Turning 25 Maggie Jankuloska As I have a looming 25th birthday on January 25th, here are a few things for which all ladies that approach quarter of a century should aim. Love: Love yourself; there is nothing narcissistic about it. If you don't love yourself, who will love you? Imagine spending another quarter of a century in an unhappy relationship with the one person...
101 Important Questions To Ask Yourself
psych-facts: Who are you? What are you passionate about? What are the achievements you are most proud of? What are you most grateful for in life?  What are the most important things to you in life? How would you describe yourself? What are your values? What do you represent? What do you want to embody? Do you love yourself? … Why or Why not? How can you love yourself more today? Read...
5 tags
THE Playlist
Stay You're Gonna Make Me Lonesome When You Go You've Really Got A Hold On Me Time After Time Call  Payphone 一人ぼっちの歯ブラシ </3
4 tags
When you call weekdays "Shitty Days"
10 Ways to Be Happy at Work (Even If You Hate It) 1. Define your own definition of work happiness and satisfaction What does being happy mean to you? What about work satisfaction? Is it flourishing? Is it belonging and feeling valued? Is it achieving? Is it seeing a task to completion? Seeing a customer or client smile, is that a priority? Everyone has a different defintion of the word...
Psychology Blog (Neurolove/psych-facts): 7 Tips... →
onlinecounsellingcollege: 1. Work on your nonverbal communication skills.  Those are as important as the actual words you speak. Aim to come across as being warm, friendly, approachable, relaxed and self-confident. 2. Dress in accordance with the Company's norms. If employees dress in a formal way, wear plain, business type clothing. If their style is more casual and relaxed, dress in more...
Psychology Blog (Neurolove/psych-facts): 11 Jobs... →
psych-quotes: 1. Sales Representatives Undergraduate psychology programs help students acquire a wide range of interpersonal skills, which can then be put to use in a number of different sales and marketing positions. Employers value skills such as the ability to speak well and…
Psychology Blog (Neurolove/psych-facts): 6 Things... →
psych-facts: onlinecounsellingcollege: 1. Exercising: Exercising raises your body temperature for up to three hours. That can make it harder to relax and fall asleep. 2. Having a hot shower or bath: Although a bath can be relaxing, if it's too late at night your body won't have…
Psychology Blog (Neurolove/psych-facts): The Truth... →
onlinecounsellingcollege: 1. No-one has all the answers; much of life is a total mystery. 2. No job is "just perfect" or ideal for you. They all have their boring and frustrating times. 3. There are no perfect people - everybody lets you down at times – for even the best people have…
9 tags
Work-Life Balance
1) Self-Management Sufficiently managing one's self can be challenging, particularly in getting proper sleep, exercise, and nutrition. Self-management is the recognition that effectively using the spaces in our lives is vital, and that available resources, time, and life are finite. It means becoming captain of our own ship; no one is coming to steer for us.  2) Time Management Effective time...
7 tags
"Your real job is to make yourself as adaptable, responsive, intelligent, and..."
– Tevis Rose Trower, work-life expert and founder of Balance Integration Corp. in New York City.
15 tags
10 tags
Psychology Blog (Neurolove/psych-facts): 10 Health... →
tinyfacts: Tea contains antioxidants. Antioxidants can help slow down the aging process, and help cells regenerate and repair. Many studies suggest antioxidants also assist our bodies in preventing cancer. Tea can lower stress hormone levels. Black tea can reduce the effects of… ❤
20 Body Language Facts
psych-facts: psych-facts: Scientists once said that body language accounts for 80% of the message we try to tell others and that what we actually say is only 20%. Body language definitely plays an important role in communication.  Body language is used to convey things that we may not be fully aware of. We are not fully conscious of signals we give off to others through our body language and...
Mental Fitness Tips
psych-facts: onlinecounsellingcollege: Here are some simple ways to practice mental fitness: 1. Daydream – Close your eyes and imagine yourself in a dream location. Breathe slowly and deeply. Let the comforting environment wrap you in a sensation of peace and tranquility. 2. "Collect" positive emotional moments – Make it a point to recall times when you have experienced pleasure, comfort,...
Psychology Blog (Neurolove/psych-facts): Tips for... →
psych-facts: onlinecounsellingcollege: Ask yourself: 1. Will it make me happier, and more fulfilled, as person? 2. Will it make me more like the person I would like to be (personally and professionally)? 3. How can I describe my resolutions in clear, concrete and observable ways? (Plans that are…
2012-09-19: Costumes!
narumiblogtranslations: Konnichiwa! Here are our costumes for our free this season! I really love them(=⌒▽⌒=) But, we're only going to show you the back for now I hope everyone's excited for the season to begin!! Narumi  And I was so excited to see the front… 3
2012-12-28: Please continue supporting me from...
narumiblogtranslations: Konnichiwa. I am sure you already heard the news, which was that Mervin and I have ended our pairs partnership. Thank you so very much for all of your support in the last 5 and a half years. Right now, I'm working hard during rehab so the day that I can finally skate again comes that much sooner.   There aren't that many days of this year left. Everyone, I wish you...
6 tags
"For what it's worth: it's never too late or, in my case, too early..."
– Benjamin Button (The Curious Case of Benjamin Button)
Psychology Blog (Neurolove/psych-facts): Principal... →
thepsychologicult: There are several different approaches to Psychology. Throughout history, these approaches have been compared, contrasted and criticized - but each has had someone very influential behind them. The most common seven are: The Behavioral Approach: Behaviorists…
10 tags
Psychology Blog (Neurolove/psych-facts): How to... →
onlinecounsellingcollege: Ask yourself the following questions … 1. Do you feel fulfilled and good about yourself when you're pursuing this activity or job? 2. Is it something you would do, and invest time in, for free? If you had plenty of money, is it the one thing you would do? 3….
12 tags
11 tags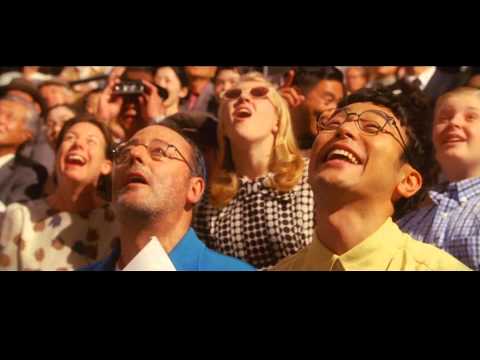 9 tags
16 tags
12 tags
12 tags
3 tags
…that at certain point of our lives we lose control of what's happening to us and our lives become controlled by fate. That's the world's greatest lie. —- Paulo Coelho ( The Alchemist)
Psychology Blog (Neurolove/psych-facts): Did you... →
onlinecounsellingcollege: 1. Being too excited or relaxed can interfere with test performance. 2. Getting paid for your hobbies may reduce your overall enjoyment and creativity. 3. After exercising self-control, we're more likely to make impulse purchases. 4. Some controversial…
12 tags
15 tags
7 tags
4 tags
5 tags
7 tags